"The important thing
is to leave the wine in peace"
The spirit
Clos Rougeard was established in the 17th century, on the lands of Chacé, a village not far from Saumur. The Foucault brothers, Charly (Jean-Louis, who died in 2015) and Nady (Bernard), were the last of eight generations of the family. They were pioneers of organic viticulture from the outset, refusing to yield to the temptations of chemical substances and gradually inspiring other winemakers.
Since 2017, the Bouygues family has owned this mysterious estate and its legendary wines, true jewels of the Saumur-Champigny appellation. Today, the estate has found new balance thanks to Richard, a passionate winegrower, and Jacques-Antoine, a craftsman of fine wines. They both work with the team to perpetuate the excellence and uniqueness of wines with unparalleled depth, finesse and precision.
The secret
At Clos Rougeard, time is the master. It alone gives the vines and the wines the freedom to develop.
An unspoilt terroir
The 11-hectare vineyard, spread over 20 plots, lies mainly on clay and limestone soil. At the heart of this eco-friendly terroir with its abundant microfauna and microflora grow the purest grapes, produced organically for eight generations. The quality of the estate's very old vines bears testimony to this: some of them are a hundred years old, and have never received chemical inputs.
A legacy of know-how
At Clos Rougeard, the wines develop and mature with time. They gain their excellence, finesse and depth by being left to age in barrels for more than two years, followed by several years maturing in the depths of the tufa cellars, seven metres underground.
The wines
In keeping with traditional methods, Clos Rougeard wines are made with minimal intervention. The three red wines, under the Saumur-Champigny appellation, are made from Cabernet Franc, and the white wine, under the Saumur appellation, is made from Chenin; these are the Loire valley's two emblematic grape varieties.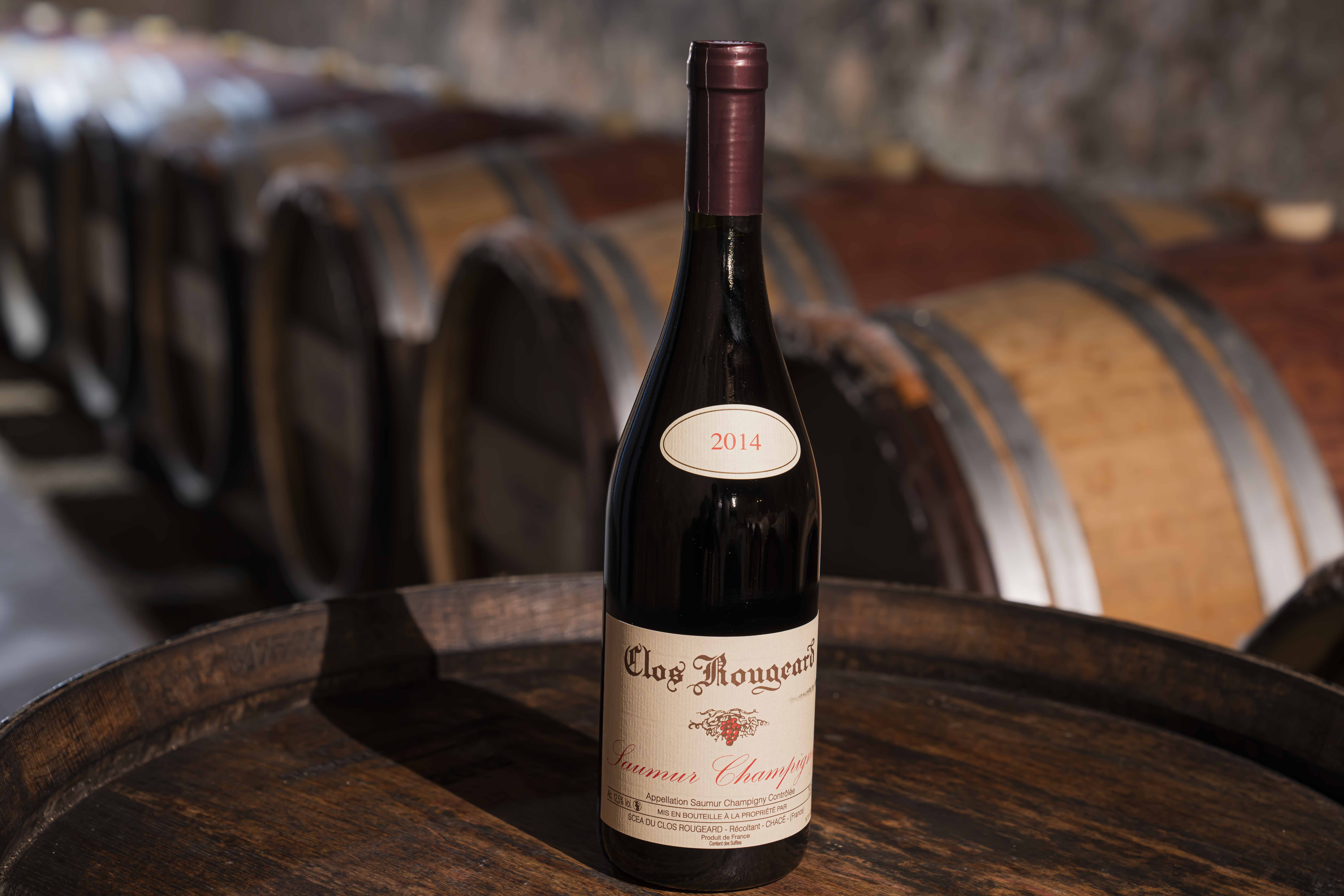 Le Clos
The Saumur-Champigny is crafted from a blend of grapes from several clay and limestone plots, and some that are sandier. This wine typically preserves the crisp fruitiness of the Cabernet Franc with hints of floral notes.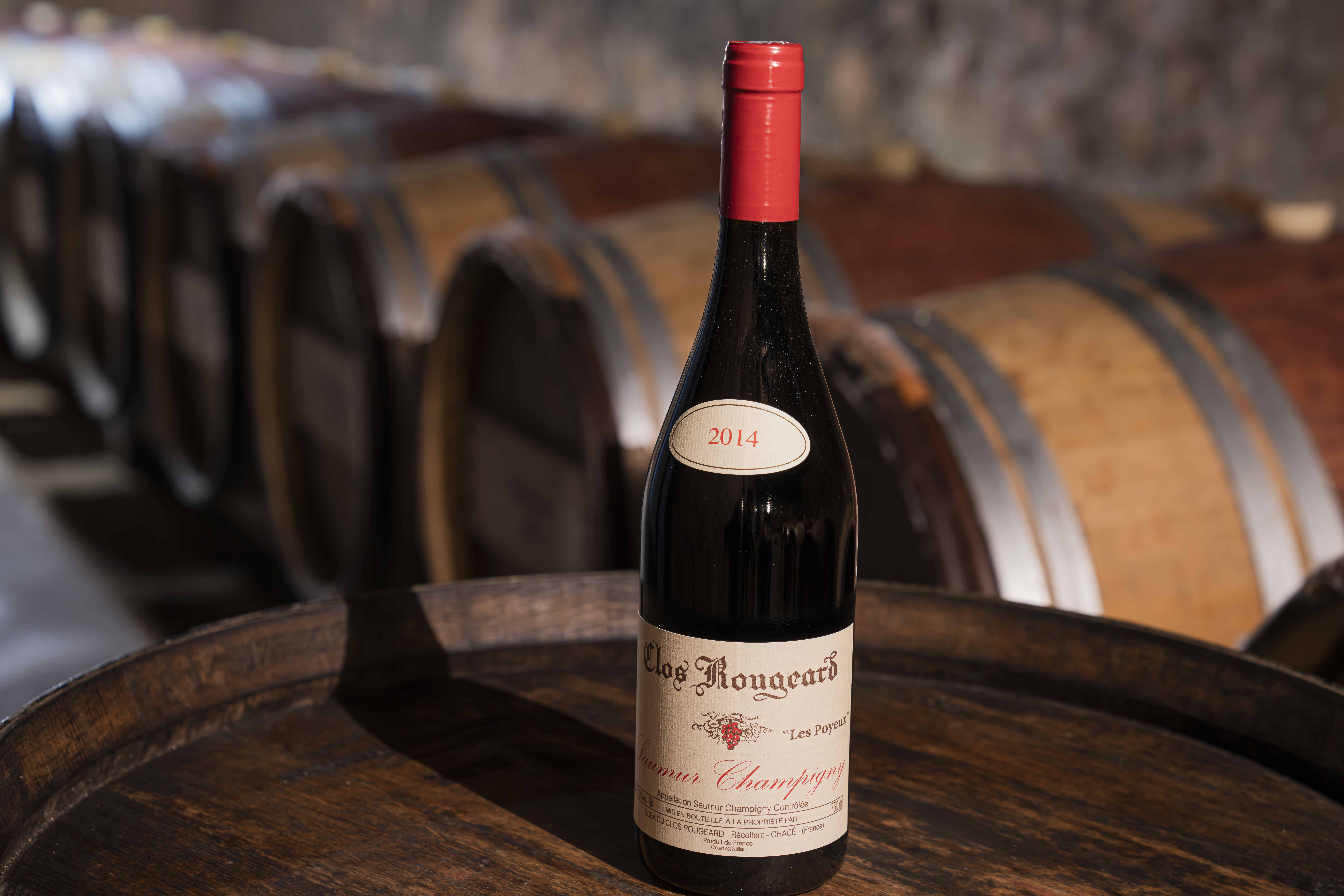 Les Poyeux
Les Poyeux comes from a nearly 2-hectare plot of the same name, on a gentle slope with a clay and limestone soil mixed with windblown sands. A universally popular and feminine wine, with notes of vanilla and dry spices.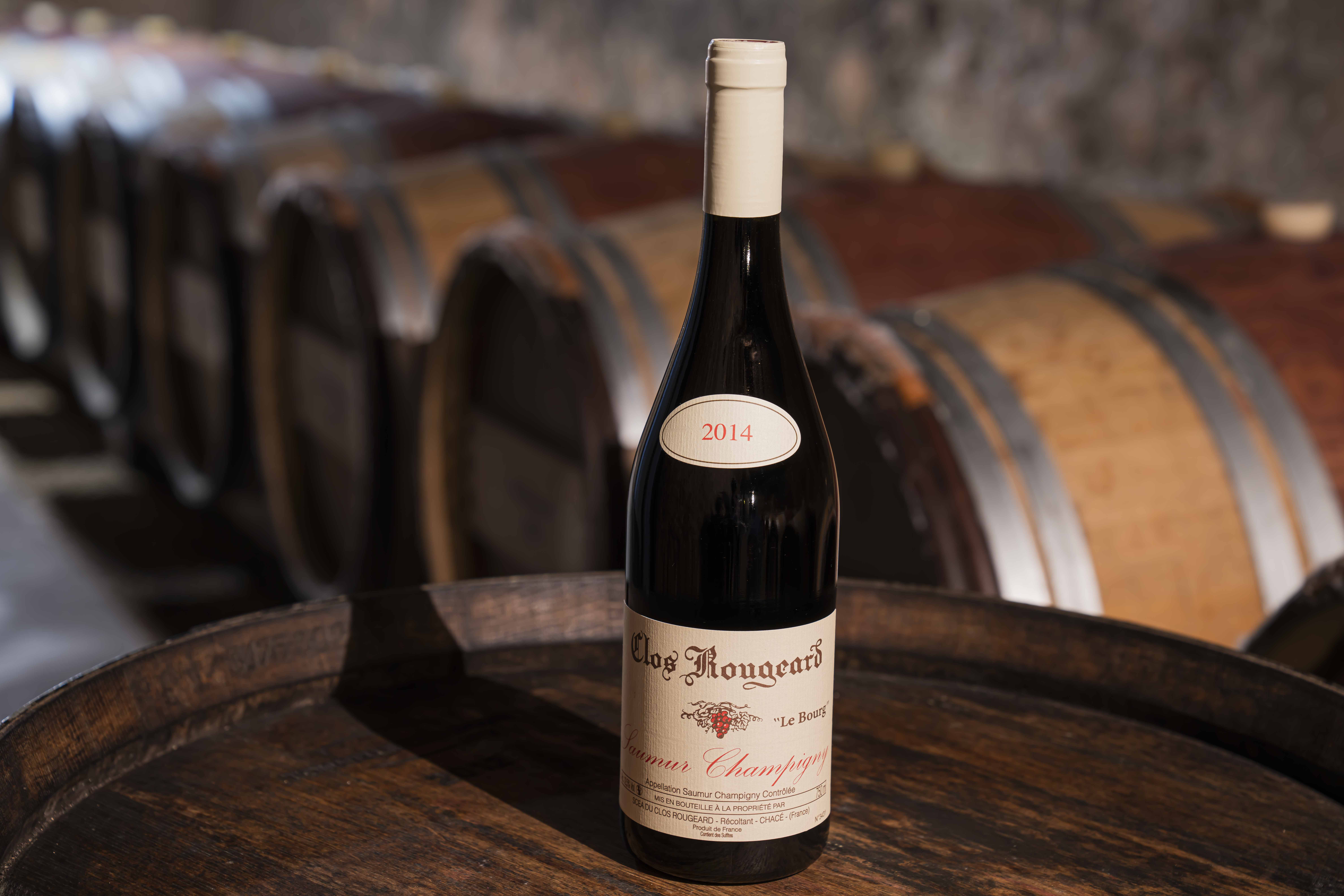 Le Bourg
Le Bourg comes from a plot of very old vines in the centre of the village of Chacé, where the terroir is predominantly limestone with a deep clay subsoil. This wine offers very ripe fruit with highly characteristic fiery notes.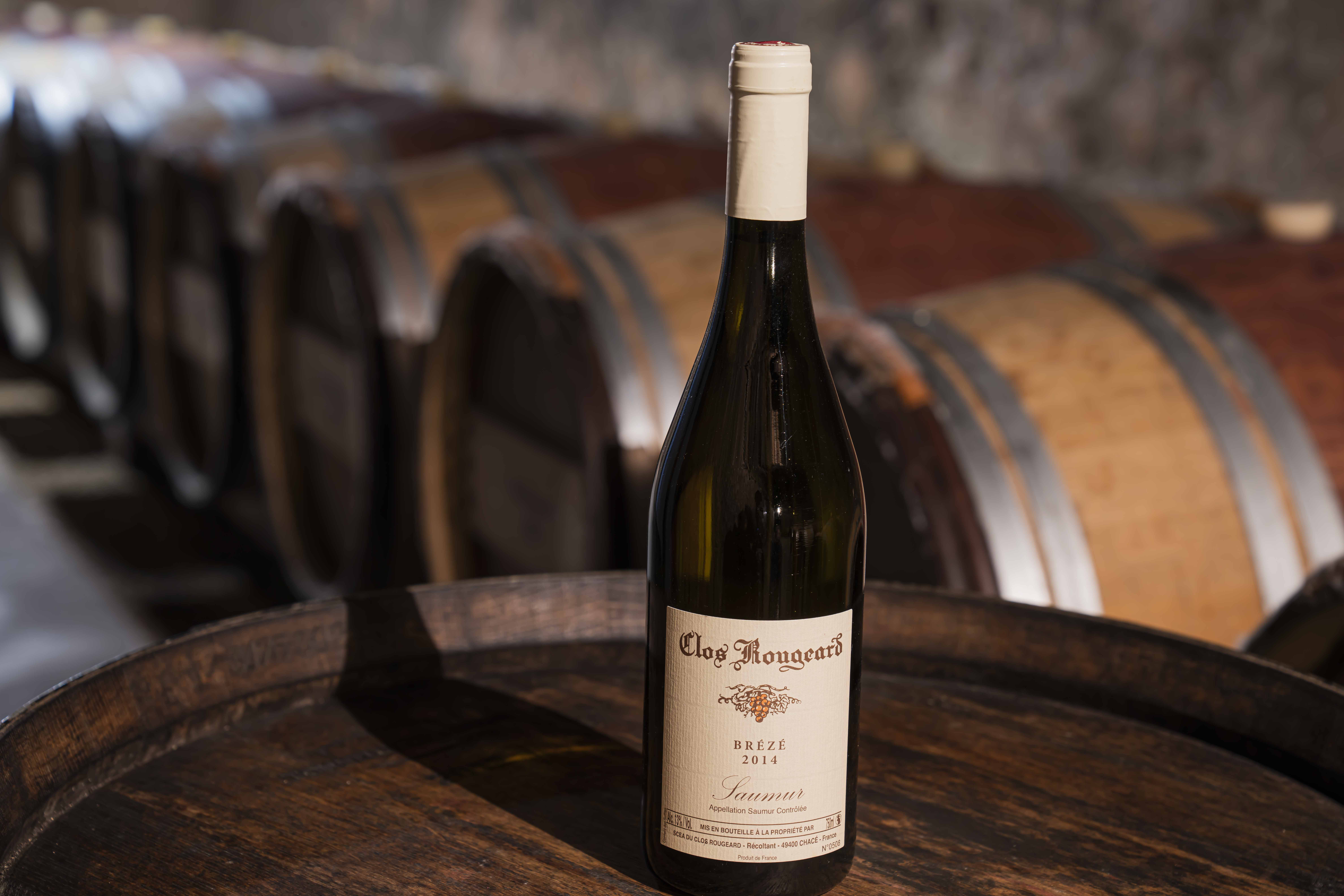 Brézé
Brézé, a white wine, is made with grapes from the finest limestone terroir in Brézé and the Saumur appellation. The aromatic range of Chenin is brought out with two separate harvests, allowing a balanced blend of almost saline freshness and beautifully ripe fruit.